Last week scrolling through some news channels, I chanced upon a feature where they were showcasing the new normal for children in Israel and China who had resumed school. Masked, socially distant, and sanitising their desks which were placed far away from each other – the picture of children at school was very different from what it used to be.
I had never imagined schools could be working from home but that is the reality of our present times. For most of us, the COVID-19 pandemic is, and likely to be, a once in a lifetime experience. It has brought unprecedented changes in our lifestyle.
Leading the winds of change is the way we socialise.
For adolescents, socialisation is a key aspect of their overall development. Hence there is a lot of emphasis on lessons being conducted in classroom sessions. In fact, the whole construct of a school is based on enabling adolescents to actively learn from peer interactions. This in turn enables them to lead well adjusted lives. A big aspect of this is also the ebb and flow of these interactions that we experience when school either breaks for vacations or resumes post them.
This year, however, a lot of this has already been altered. As we head towards our summer break, it is evident that this one will be quite different from all the ones we have previously enjoyed. Travel will be selective and so will our ability to meet and socialise with friends and loved ones.
The current scenario is especially hard for adolescents because while they have the intellectual capability to understand the changing reality, they lack an adult's grasp of its overall consequences. And though the lockdown restrictions may be for their own safety, it will be challenging for them to downplay their expectations of a summer holiday.
It is, therefore, imperative that as caregivers to these young adults, we try to assess and address some key aspects on a regular basis till these difficult times are behind us.
Connection
We have been talking about building resilience in our children and through adequate research we now know that strong relationships significantly foster resilience.
In my work as a counsellor I do know that a lot of our children are not used to being home with family during vacations and it may be a cause of concern for them and their parents. But what this time has also taught us is that our families are truly our backbone to survive this adversity.
Give them the space to connect with friends over phone and video calls but also take the time to connect with them. Listen and you will be heard.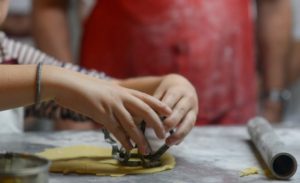 Empowerment
This is a great time to empower our children through shared decision making. I have several young students who are actively participating in household activities. One such student is helping with menu planning for the family and as an incentive gets to have a few of his favourite things included in the week's menu. Children feel good when they know they are helping to solve a problem.
Active discussions around new skills they want to master and letting them work towards them is also likely to help. There is plenty of learning that does not come from books, and much of that can be instilled through day to day participation in simple family life.
Predictability
The current situation can create feelings of unpredictability. A loss of a routine can often make us unsure of what is to come, which may happen during the summer break. The school routine gave them a structure for their day to day life. However, with the vacation, this structure will get disrupted. Even though the lockdown may not last for the entire duration of their summer break, there will be restrictions on movements and students may have to spend a lot of time indoors.
Creating a sense of routine even through the vacations would be helpful. This could include learning skills such as cooking, gardening, DIY activities and so on. One of the most formative aspects of the vacation will be a dedicated family-time where you are building something together. Technology has been a great enabler in this matter, providing parents and children with a variety of engagement activities, both in terms of games and learning.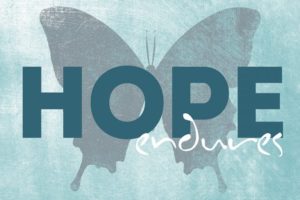 Instil hope
Lastly, the situation may be overwhelming but it is essential that we instil a sense of hope for ourselves and our children. Acknowledge that the current times are difficult; denying it will only lead to confusion. It is equally important to realise that these difficult times will be behind us, sooner than later.
Parents must also help children trust their own resilience and channelise their energies on some of the great things that have resulted from this lockdown. We have begun to understand the impact of our actions on our ecosystem. Let's help our children develop a sense that as the next generation, they have the scope of changing the trajectory of our future.
And finally, as one of my favourite analytical writers of all time, Adam Phillips, says 'People should do everything they can to be as kind as possible and to enjoy each other's company. Any art, any anything, that helps us do that is worth having. But if it doesn't, it isn't.' Let's hope that above anything else in this time of global adversity, we become more thoughtful and kind and inspire our children to do the same.
Sources